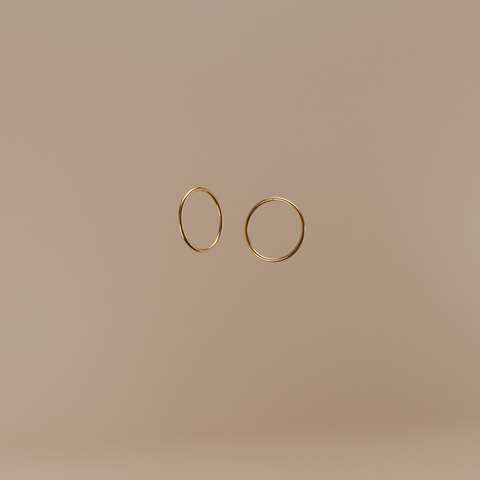 briar de wolfe
10K sleepers- medium 13mm
These easy to wear minimal hoops are designed to be worn easily, everyday and night. 
Pair these with some of your favorite charms or pendants to change up the look. 
Highly recommended for those who are sensitive to nickel and other base metals in fashion jewelry as these are excellent for the healing process of finicky piercings. 
Inner Diameter - 11.30mm
Outer Diameter- 13mm
Wire thickness-0.81mm
*Best for lobes, helixes and splitting one with your BF.